4 Beautiful Spring-Inspired Tiles with Vibrant Designs That You'll Love
The flowers are finally beginning to bloom, the grass is turning green, it's official: springtime is here. Are you ready for it? A new season heralds the time for fresh scenery and a pleasing one at that. It's time for a change, and we're here to help. Keep reading for spring-inspired tiles that bring all the light and bright vibes.
Our Favorite Spring-Inspired Tiles
Porcelain tiles are a booming industry – some estimate that growth will accelerate even more soon. The result is you have many tile choices available.
Lost among a sea of porcelain as you search for those perfect floors? Things can be easier when someone else has already done the hard work for you. Below is a list of our favorite tiles for the spring season.

1. ARPA Seastone
Available in three beautifully basic color choices, Antracite, White, and Gray, the ARPA Seastone tiles give your room space to breathe.
Go with white if you're seeking a light, natural feeling for your flooring. Paired with few simple wooden accent features, this tile will make your room shine.
ARPA Seastone tiles are porcelain tiles made to imitate natural stones with fossil marks. Its inspiration draws from natural stone with a minimal look, giving your home a glossy minimalist feel. These tiles are also available in various sizes.
2. ARPA Expo
If you're seeking a classic yet modern country-cottage feel for your home, look no further than the ARPA Expo tiles. They are available in three colors, including the classic "rust," for a hint of vintage. Cozy up on the couch and relax out of the early spring's chill, all as your new floors tie the whole scene together.
These tiles are excellent when you're seeking a natural look. With a distressed, unique, one-of-a-kind styling, ARPA Expo tiles set you apart from the crowd. Pair with simple rustic furniture for a final finish. These tiles are available in 5×32 in.
3. Ceracasa Vermont
Here, we have a classic. With a sleek yet posh look, the Ceracasa Vermont tiles make you modern without giving up traditional beauty. With a light, airy feel, and gorgeous marbling, these tiles can brighten any room.
Ceracasa Vermont tiles come in three colors: bone, gray, and sand. Simple yet understated, it's hard to go wrong. You also have a wide size range to choose from, so you can fit your flooring to your home's needs.
They also have high durability and are resistant to everyday damage. Kids about to be running around the house full-time come summer? Ceracasa Vermont tiles may be the right choice for you.
4. ARPA Pierre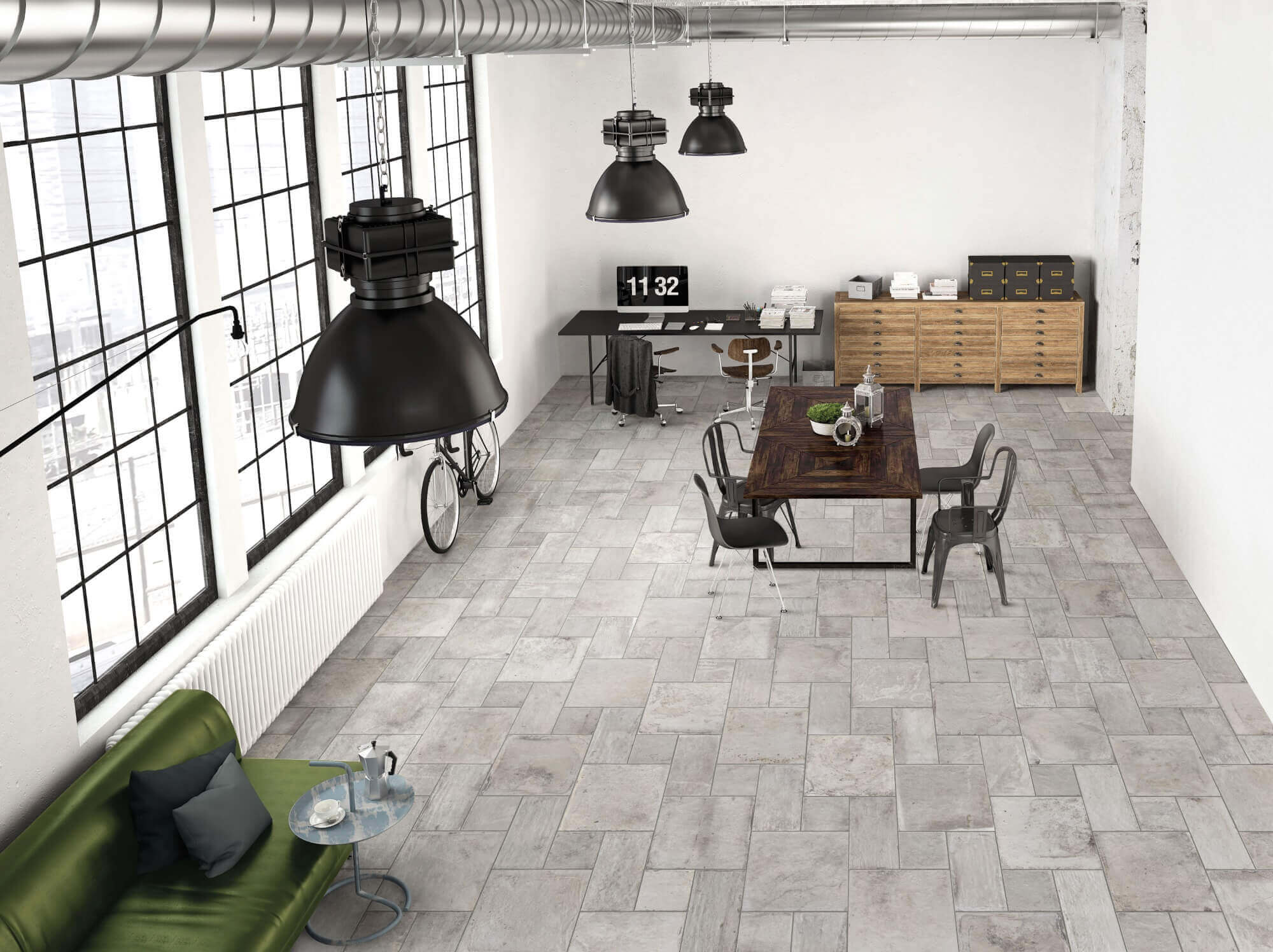 The ARPA Pierre tiles let you choose the best suit for you with four available gorgeous, subdued colors. For those seeking a simple yet distinct design, these tiles are perfect. Combine with white accents and a touch of color to really brighten your room.
Available in four sizes, feel free to mix and match these tiles for a unique look. For a soft touch to finish your home, the ARPA Pierre tiles are a good fit.
Atlas Marble & Tile Online Catalog to the Rescue
It's easy to get lost finding tile designs when trying to re-design your home. The good news? Design choice becomes easier when you have exceptional options to choose from. Spring-inspired tiles and decor can refreshen your home and get you into gear for the season.
At Atlas Marble & Tile, we believe in keeping things exquisitely simple. If you're searching for alluring spring-inspired tiles to enhance your home, you've come to the right place. Check out our online catalog today. If you have any questions, feel free to reach out and contact us.
---
Share Post via